Firm History
Burkhardt & Burkhardt, Ltd – Certified Public Accountants provides auditing, payroll, accounting and tax preparation services with locations in Mankato and Annandale. The firm was founded on September 1, 1990 after a local public accounting firm in Mankato dissolved.  Mike Burkhardt (founder) worked for and managed multiple CPA firms in Pine City, St. Cloud, Minneapolis and Mankato before beginning in practice as a sole proprietor. In 1993, our firm acquired a public accounting practice located in Annandale, Minnesota. Jeff Burkhardt (President) worked in Minneapolis prior to joining the firm, in addition to his duties as President, Jeff has operational control of the Annandale office. Greg Burkhardt joined the firm in 2009 after working in Madison, WI for a regional CPA firm, he is a Principal with oversight responsibilities for the Mankato office.
Services We Offer
Individual Income Tax
Business Income Tax
Payroll Service
Estate and Trust Tax
Bookkeeping
QuickBooks Support
Government Auditing
Non-profit Auditing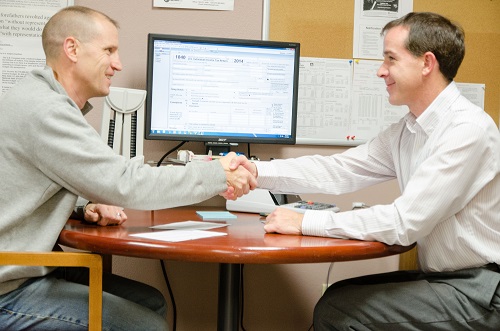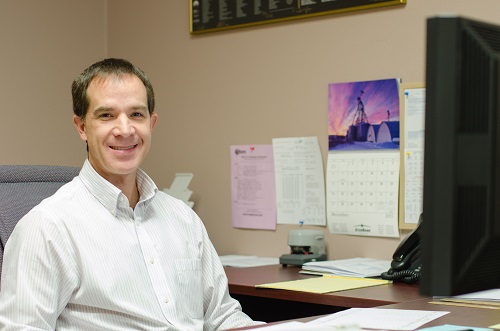 Jeff Burkhardt, CPA
Biography
Jeff Burkhardt, principal, works full time and manages the Annandale office.  He is a graduate of St. Cloud State University with a Bachelor of Science degree in accounting.  He has been a CPA since 1995.  He maintains about 80 hours of continuing professional education a year in subjects of auditing and accounting and tax. When not working, Jeff enjoys many outdoor activities, especially running.  Jeff and his wife have two children.
Qualifications
26 years of experience auditing local governments in Minnesota
Member of the Minnesota Society of Certified Public Accountants (MNCPA)
Member of the American Institute of Certified Public Accountants (AICPA)
Education
Graduated from Saint Cloud State University
B.S. Degree in accounting
Continuing professional education as required by AICPA and GAO
Greg Burkhardt – Principal
Biography
Mr. Greg Burkhardt joined the firm in 2009. He graduated Magna Cum Laude with a master's degree in professional accountancy from the University of Wisconsin – Whitewater, and worked for one year with Suby, Von Haden and Associates, S.C. in Madison WI. His work includes managing several municipal, school district, nonprofit, and single audits. He also oversees the daily operations of the Mankato office. When not working, Greg enjoys many outdoor activities, especially winter fishing. Greg and his wife have three children.
Qualifications
8 years of experience auditing local governments in Minnesota
Member of the Minnesota Society of Certified Public Accountants (MNCPA)
Member of the American Institute of Certified Public Accountants (AICPA)
Member of the Minnesota Government Finance Officers Association (MNGFOA)
Education
Graduated from University of Wisconsin – Whitewater
M.S. Degree in professional accountancy
Continuing professional education as required by AICPA and GAO