Firm History
Mike Burkhardt, the founder, started the firm in 1990 in Mankato, MN as a sole practitioner. In 1993 Mike purchased a tax practice in Annandale, MN and hired Jeff to manage the tax office. In 1997, Jeff joined as owner the firm incorporated. In 2009 Greg was hired to eventually learn the business and replace Mike as owner. In 2013 Paul was hired to grow the auditing side of the Mankato, MN office. In 2015 Mike semi-retired and both Jeff and Greg are now the current owners of the firm.
Services We Offer
Individual Income Tax
Business Income Tax
Payroll Service
Estate and Trust Tax
Bookkeeping
QuickBooks Support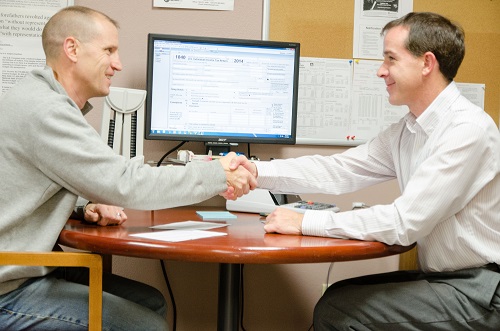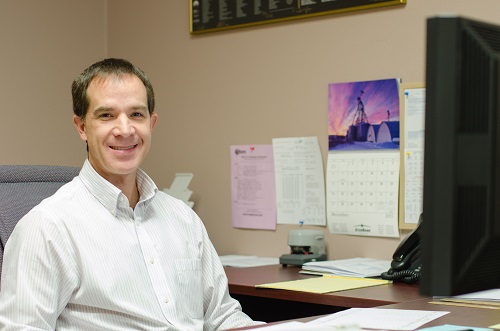 Jeff Burkhardt
Graduate of St. Cloud State University in 1993
Joined the firm in 1993
Certified Public Accountant (CPA) since 1995
Member of American Institute of Certified Public Accountants,

MN

Society of Certified Public Accountants,

MN

Association of Public Accountants, and

MN

Society of Enrolled Agents
Jeff specializes in individual and small business income taxes, payroll and bookkeeping services
Greg Burkhardt – Principal
Biography
Mr. Greg Burkhardt joined the firm in 2009. He graduated Magna Cum Laude with a master's degree in professional accountancy from the University of Wisconsin – Whitewater, and worked for one year with Suby, Von Haden and Associates, S.C. in Madison WI. His work includes managing several municipal, school district, nonprofit, and single audits. He also oversees the daily operations of the Mankato office. When not working, Greg enjoys many outdoor activities, especially winter fishing. Greg and his wife have three children.
Qualifications
8 years of experience auditing local governments in Minnesota
Member of the Minnesota Society of Certified Public Accountants (MNCPA)
Member of the American Institute of Certified Public Accountants (AICPA)
Member of the Minnesota Government Finance Officers Association (MNGFOA)
Education
Graduated from University of Wisconsin – Whitewater
M.S. Degree in professional accountancy
Continuing professional education as required by AICPA and GAO